OCMI employees are part of a collaborative environment that focuses on a wide range of project types and client services. What unites everyone at OCMI is the collective sense of pride and value that we bring to our clients. We embody the OCMI core values of curiosity, meaningful service, and integrity. At OCMI, we take a One Team, One Family approach in which everyone is dedicated to the success of the firm. OCMI is a team of passionate professionals who strive to deliver and exceed expectations at all levels.
Careers at OCMI
OCMI employees are dedicated leaders in the service of promoting the best interest of our clients. Many have long tenures with our firm, building a second home, opening themselves up to new opportunities and the freedom to experience remarkable professional growth. OCMI offers exciting careers for sincere, curious and hard-working people.
OCMI hires employees of various professional experience levels and each one of us is engaged in the process of meaningful service. The core ingredient to a successful OCMI employee is passion. Experience is important, but we place just as much value on a prospective applicant's drive for growth, reliability, accountability, and continuous learning. If this describes you, we'd love to hear from you.
View Current Openings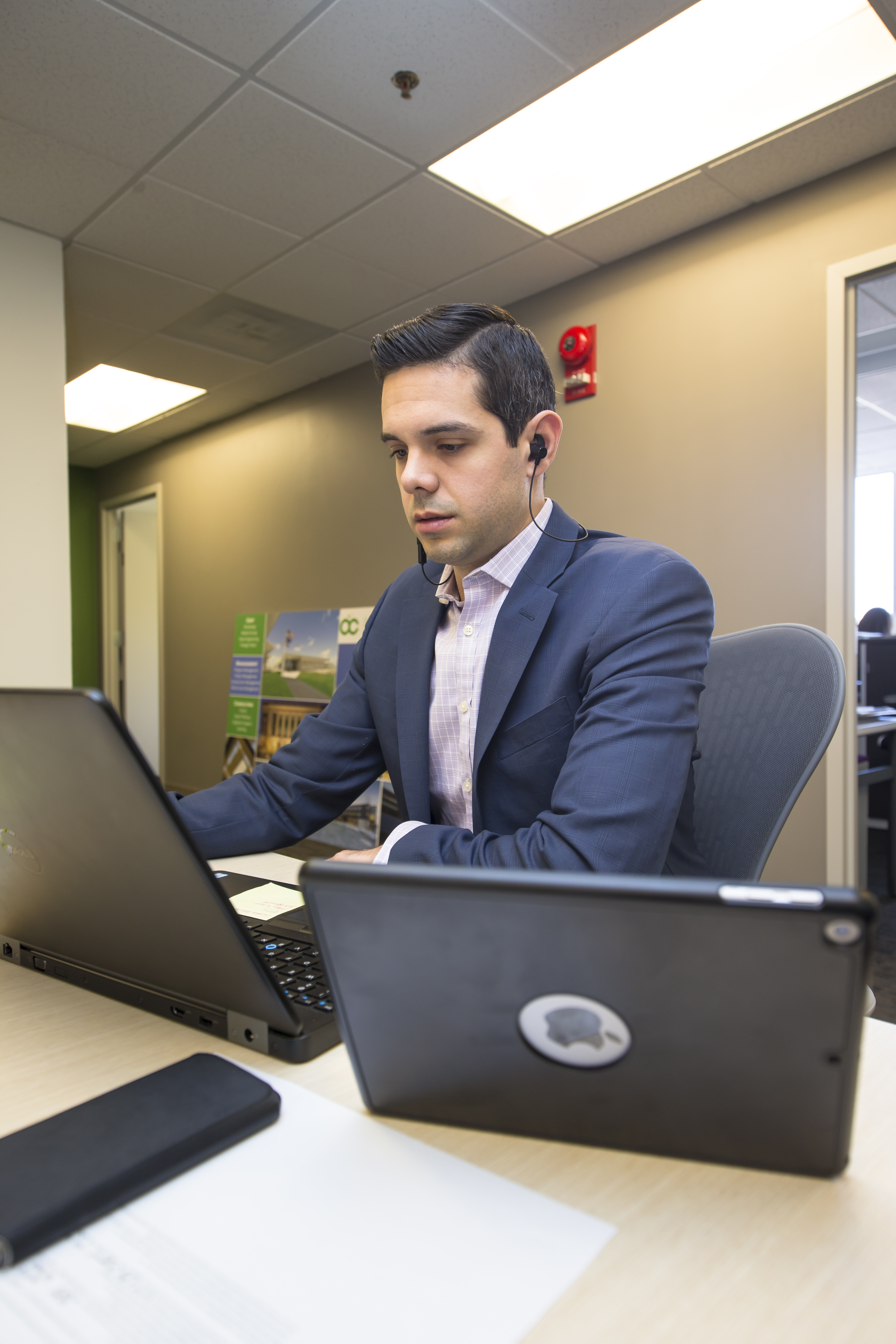 We have a team of talented individuals constantly improving approach and execution of projects with emphasis on service to clients.

Mike Velose, Charlotte
The family and friend environment here is very unique to OCMI. The open atmosphere allows for our own ideas to be heard and implemented as we keep innovating and growing together.

John Gorski, Oakland
Our Benefits are Second to None
We encourage OCMI team members to participate in group activities – whether it's a lunch out of the office, or a weekend in the wilderness where camping and hiking take precedence over business.
OCMI is proud to be a Service-Disabled Veteran-Owned Small Business, exhibiting a commitment to serving others and one another. We work hard, we play hard, and, when you join us, you're joining the OCMI family.
Join Our Team
Comprehensive benefits package
401(k), medical, dental coverage for all employees
Continuing Education
Professional development and cross-training, industry certification reimbursement
Company Holidays
Celebrate special days away from the office
Team-building activities
Philanthropy, company outings, etc.
Apply Now!
O'Connor Construction Management, Inc. (OCMI) is proud to be an equal opportunity employer. OCMI does not discriminate based on race, color, creed, sex, sexual orientation, gender identity or expression, age, religion, national origin, disability, ancestry, marital status, veteran status, medical condition, or any protected category prohibited by local, state, or federal laws.