Employee of the Year
The OCMI management team is pleased to announce 2022's Employee of the Year recipient…DARLENE WOODS! She goes above the call of duty regularly, and her hard work has been instrumental in helping our company achieve success with her leadership and teamwork skills.
Whether it's presenting to students at Southern California colleges on cost, mentoring junior estimators, or tackling new challenges in cost estimating and beyond, Darlene works tirelessly to demonstrate OCMI's core values of Curiosity, Meaningful Service and Integrity.
Darlene has done an outstanding job this year managing a client with multiple, challenging military-related projects. Handling complex estimate formats that are continuously changing to reflect multiple alternative scenarios, Darlene is always there to execute client-focused solutions and make necessary modifications.
We are grateful to have you as part of our OCMI family!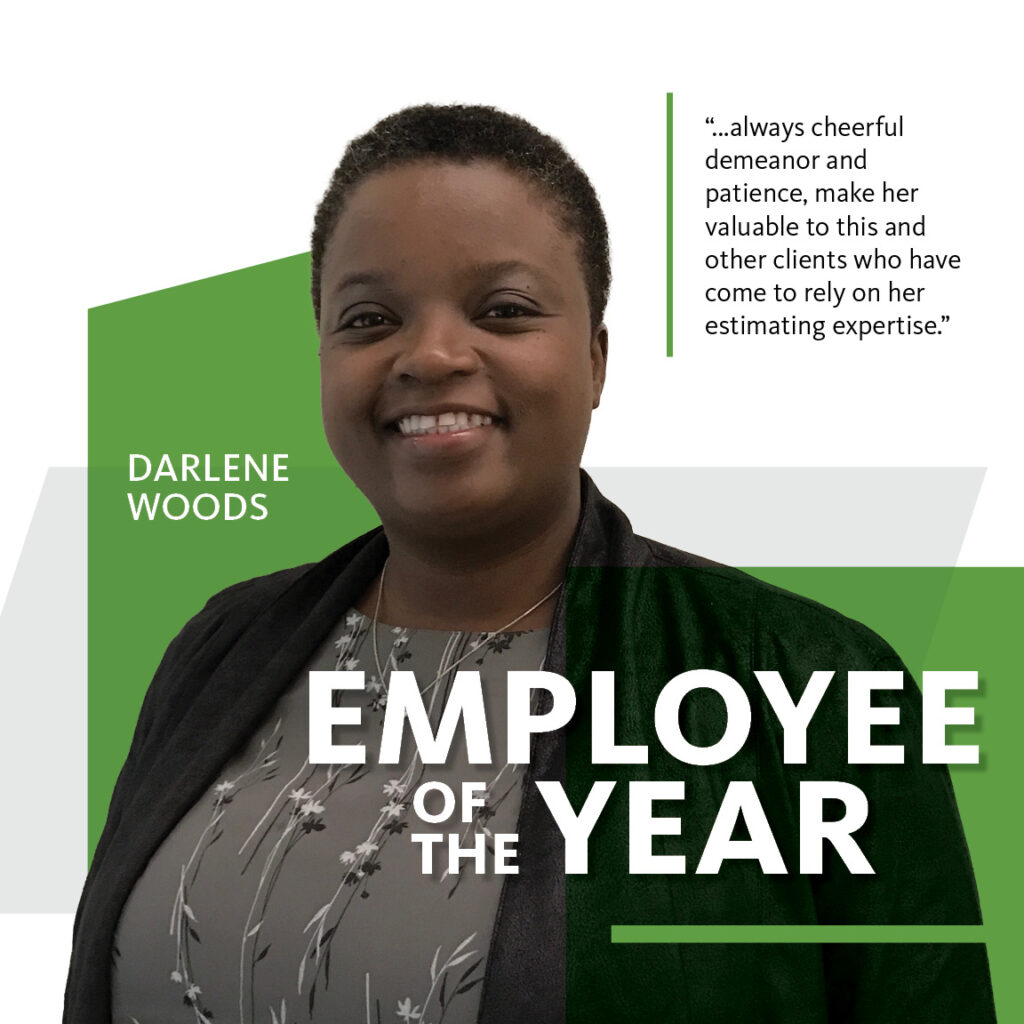 ---
Distinguished Service Awards
We are pleased to announce 2022's nominees for Employee of the Year. Each team member was selected by management for consideration based on their exemplary performance. Congratulations goes out to all for your nomination and your contributions to a successful year.