Employee of the Year
A special congratulations to Carolyn Faría, our Employee of the Year! Carolyn's contributions to not only the scheduling department but to the entire company have been significant in the past year. Whether it's jumping in to support the Innovation Leader program, giving professional development presentations, or being a trusted contributor to scheduling advancements, she is always ready and willing to take part in the success of the company. She embodies OCMI core values and inspires others with her leadership.
_____
It's difficult to put into words the reasons why Ms. Faría is distinguished and deserving of recognition. I still remember her first days in the office: eager to learn, connect with her colleagues, and ultimately find out how she can best contribute. There was no hesitation, she wanted to be part of the team and support every individual around her. Carolyn's equal passion for the profession and her clients are truly what sets her apart, she's been tasked with high profile and challenging projects, rising to the occasion while executing them flawlessly. Through the years Carolyn has supported every discipline we have without reservation as a program manager, project manager, and technical support to cost estimating. She is an inextricable thread to the firm, speaking honestly and freely, and I've learned through listening to her.
– Tom Strandberg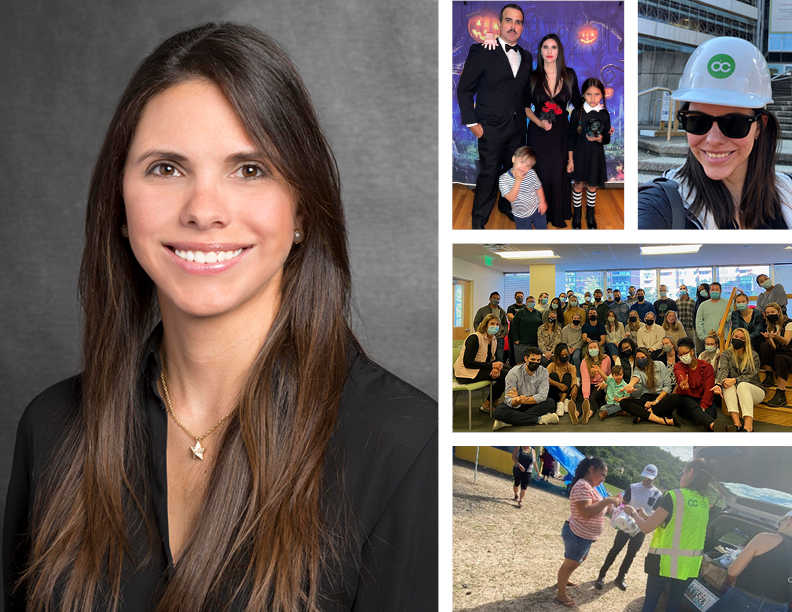 ---
Distinguished Service Awards
We are pleased to announce 2021's nominees for Employee of the Year. Each team member was selected by management for consideration based on their exemplary performance. Congratulations goes out to all for your nomination and your contributions to a successful year.